Historians Who Will Change the Future
The fifth-grade year centers on the thematic study "The Changing Face of America," under this umbrella topic we look at immigration to and migration within the United States. This thematic study integrates many elements of the fifth-grade curriculum including social studies, language arts, geography, math, science, art, and music. This thematic study provides a meaningful and rich experience through which students develop a wide variety of skills. Generating thoughtful questions and facilitating in-depth discussions allow students to draw individual conclusions about different time periods in American history.
Meet the Teachers
Innovators, Mentors, Cheerleaders, Leaders...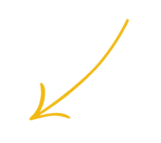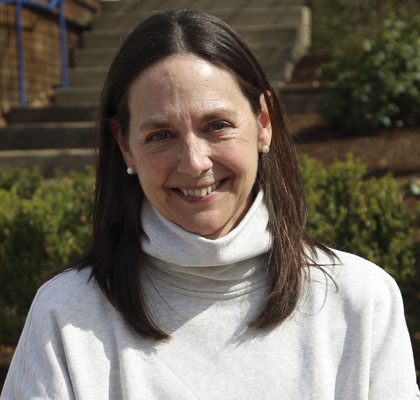 Grade 5 Co-Teacher
Grade 5 Co-Teacher
Curriculum Overview
View the full Grade 5 curriculum, which includes a comprehensive overview of theme, language arts, math, social studies, science, technology, music, art, Spanish, physical education, and library.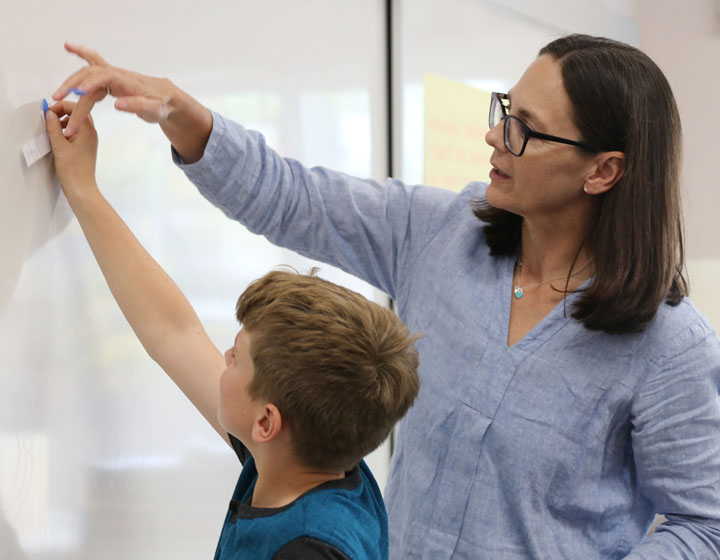 Rachel's Charles River School Point of View
I can't imagine teaching anywhere else. Co-teaching is an incredible thing, every day you have someone to bounce ideas off and someone to help you grow as a teacher and a person. The student/teacher relationship at CRS is unique. The relationships you can build with students and parents are ones that can last a lifetime.
Rachel Miller
Grade 5 Co-Teacher