Welcome to Charles River School, a school that encourages children to experience the world around them in order to see what's possible.
At CRS, we believe that students' intellect and optimism will carry them far; their inquiry and creativity will help them grow. Our students explore different angles and think through disciplines by way of real-world themes and hands-on projects. This profoundly affects what they learn since they understand the "why." As they build practical skills, they also discover new interests and take responsibility for themselves, their communities, and the future.  
It is my honor to be the Head of Charles River School and to partner with parents and teachers to connect knowledge, wonder, and outcomes to drive high engagement in our students. As parents and educators, we want our children to be intellectually engaged in order to become compassionate, independent, and resilient. This is the benefit of a CRS education. 
As we like to say: academic excellence and the joy of childhood, too.
Warmly,
Gretchen Larkin
Meet the Administration
Cheerleaders, Strategic Thinkers, Doers...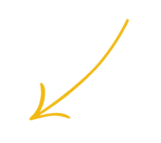 Gretchen's Charles River School Point of View
Progressive education is a CRS tradition, but many wonder what that really means or looks like. It means that children learn about the world around them — and, in the process about themselves — through hands-on learning that engages them in the best ways possible.
Gretchen Larkin
Head of School