CRS alumni feel a strong connection to Charles River School with fond memories of their unique experiences here.
They learned how to explore new ideas, make connections, challenge conventional thinking, and take risks. Much of what they learn at CRS stays with them throughout their life as a student, friend, professional, and volunteer.
CRS acknowledges its own by nominating and awarding in alternate years the Distinguished Alumni Award and the Young Alumni Award to alumni who have made a significant contribution to the school or demonstrated excellence in personal achievement.
Be sure to connect to the CRS Facebook, Instagram, and LinkedIn pages as well for more updates about the school, old photos, and more! If you are interested in organizing an alumni gathering in your home city or getting more involved at CRS please do not hesitate to contact us at alumni@charlesrivershool.org or call Emily at 508-785-8215.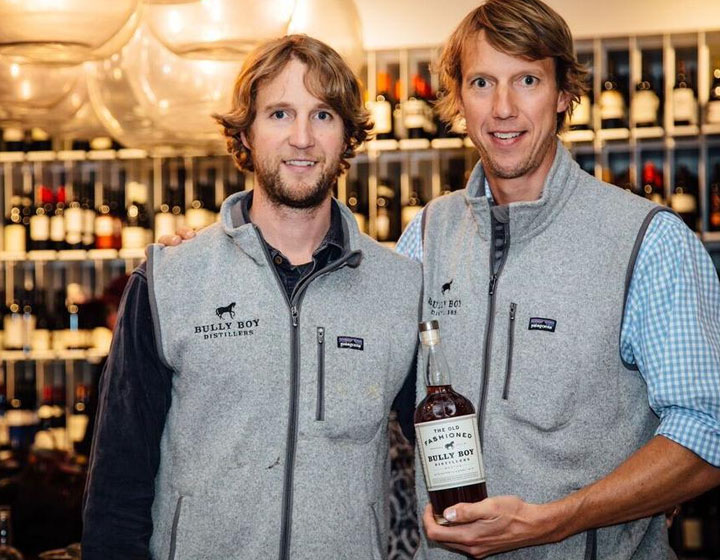 Will's Charles River School Point of View
CRS was a school that gave me the structure to learn while allowing me the freedom to explore my own ideas. It's a unique place that provided me with the tools to succeed and be happy throughout the rest of my education and professional life.
-Will Willis '88 (right), entrepreneur and co-founder of Bully Boy Distillers. Pictured with co-founder and brother Dave '92.
The CRS Alumni Association
The Charles River School Alumni Association seeks to strengthen the bond between the school and its former students in ways that are meaningful as well as mutually beneficial. To this end, the Association organizes and supports reunions and other activities that enable former students to reconnect with the school and one another, sustain CRS' mission and reputation, and cultivate loyalty to and pride in the school.  All alumni are members of the Alumni Association.