Many say that Sharing Assemblies are the epitome of what CRS is all about.
While there are regular assemblies every week, Sharing Assemblies happen once each month and are a joyous and special occasion when the entire school comes together to share and learn from one another. At Sharing Assemblies, students showcase something they've been working on as a class, individually, or with friends; performances include projects related to classroom curricula, musical pieces, duets, or even original speeches or poems. Foster Hall is always alive and buzzing with the entire school community (faculty, staff, and parents) and everyone leaves uplifted.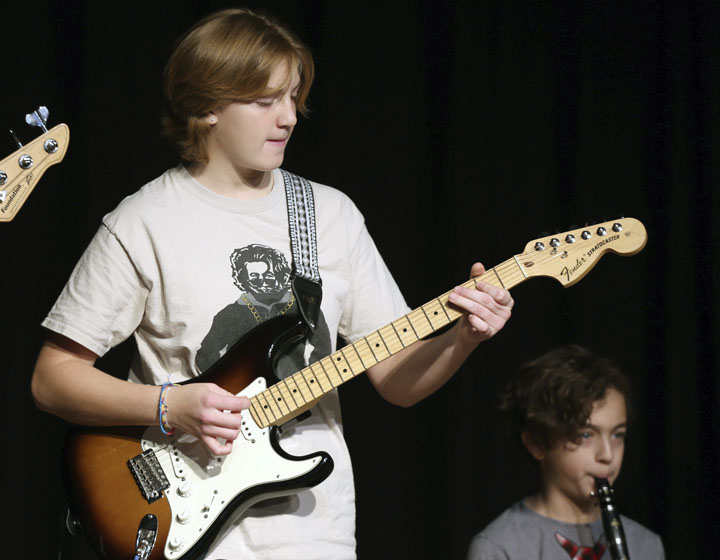 Join the Audience
There's nothing like watching the pure magic that happens when any one of our students takes the stage. We hope to see you in Foster Hall soon, but in the meantime, visit our Vimeo page to see past performances
Watch an All-School or Sharing Assembly
During Sharing Assemblies, students as young as PreK become comfortable with the joy of public speaking and performance. These assemblies enrich our curriculum, strengthen the CRS community and build student confidence in a friendly, supportive environment ideal for self-expression.