Let Us Customize Your Introduction to CRS

There are many ways to get to know us and we want to ensure the experience is exactly what your family needs. We invite you to learn more about CRS in one of the following ways: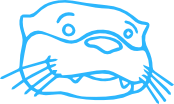 See Us in Action
Located in Dover, approximately 10 minutes from I-95 or Route 9, our 16-acre campus features a Wetlands Laboratory, playing fields, and bright, spacious classrooms surrounding a central playground. Our state-of-the-art middle school building draws you in with innovative and flexible spaces for our oldest learners.