You Are What You Eat, From Your Head to Your Feet
Charles River School partners with Flik Independent School Dining, an independent school food service innovator, to cook and prepare all lunches on-site in our school kitchen. Flik is committed to offering nutrition education programs that empower students to make healthy choices on a daily basis. The CRS dining staff comprises three full-time employees who prepare snacks (delivered to classrooms mid-morning) and lunch daily. Our staff has been trained in allergy awareness and is able to accommodate a wide variety of food sensitivities and allergies, including daily gluten-free options. Snacks and lunch are included in the cost of tuition.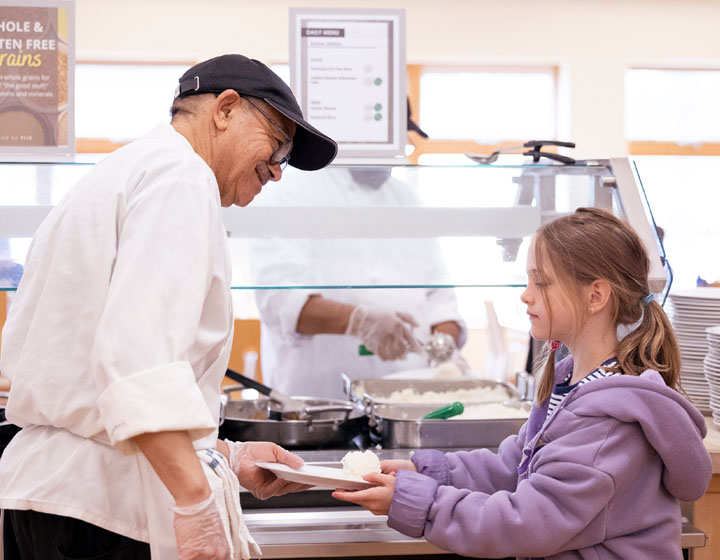 Flik's Mission
To empower a community of kindness through great food, with respect for each other and our amazing planet.
What's Your Favorite Side Dish?