Library Program
The library program fosters the enjoyment and appreciation of literature with an intentional focus on introducing books featuring diverse cultures and traditions. The program also provides opportunities for guided inquiry where students find, evaluate, synthesize, create and share information efficiently, effectively, and ethically. Students in grades PreK – 6 have scheduled weekly library classes.
CRS Digital Library
Summer Reading
We hope the summer months are filled with adventure, play, and lots of quiet reading time. We urge you to take time each and every day to read with your kids. Study after study proves that there is no greater indicator of academic success than time spent on pleasure reading.
This summer, as we do each summer, we are asking every CRS student to read at least one book from the "Summer Reading Through Mirror and Windows" booklist.
Each of these books invites and challenges its reader to consider cultural competence;  to reflect on themes of identity, inclusivity, equity, empathy, and social justice. In addition, students entering grades 3- 8 will have a separate reading assignment prepared by their classroom teacher. You will find links to those assignments below. Students in 6-8 will also have a reading group assignment and book, which will be planned and distributed separately through their classrooms before the end of the year.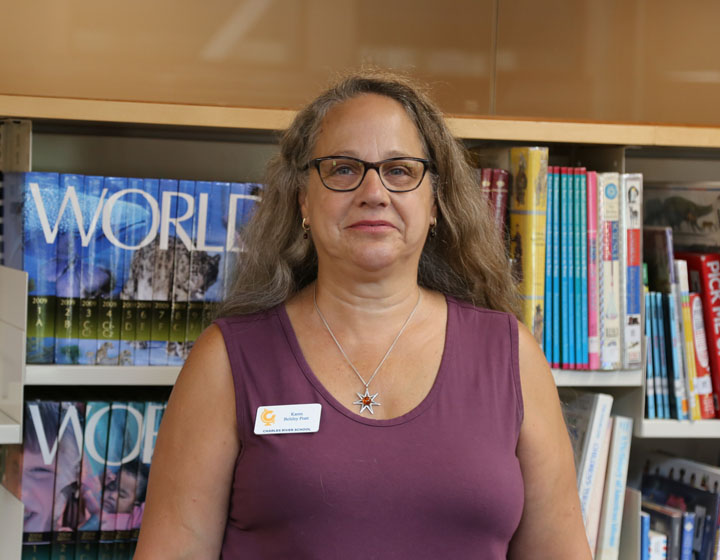 Karen's Charles River School Point of View
I love to develop curriculum that integrates literature with STEAM to spark curiosity, foster inquiry, and inspires students to make meaningful connections.
Karen Belsley Pratt
CRS Library and Media Services