At CRS, you'll often see our youngest students engaging with older students, maybe in animated discussions or playing a silly game.
The Buddy Program begins with our youngest students. PreKindergarten and Kindergarten students are matched with seventh and eighth graders and have formal time built into their schedules every few weeks to enjoy each other's company. These pairs often stay together for two years and participate in events together such as Fall Festival, Sports Day, and community assemblies. Buddies are often found playing games together, sharing high fives in the hallways, and seeking each other out on the playground.
The older students serve as excellent role models for the younger students, and both ages benefit from this interaction and friendship. In addition to this partnership between our oldest and youngest classes, all CRS students are members of a buddy pair. The first-grade class is matched with fourth graders, second grade with fifth, and third grade with sixth. The Buddy Program ensures cross-grade activities and strengthens our school community.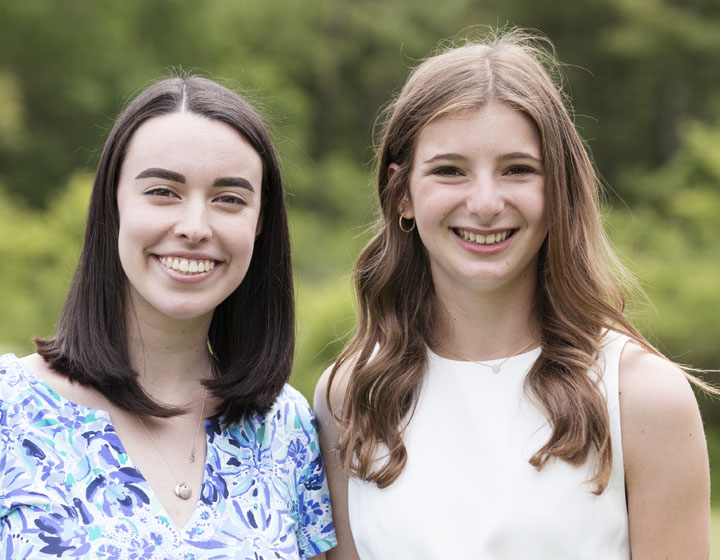 Once a CRS Buddy, always a CRS Buddy!
Genny Cohen '13 returned to campus to watch her PreK/K Buddy Elizabeth Lapides '21 graduate. She kept a promise to come back for Elizabeth's eighth-grade graduation and surprised her at the celebration. This is just one example of the longstanding friendships that our Buddy Program fosters.