Early Birds, Before School Care
CRS offers before-school care, free of charge to all families, beginning at 7:30 a.m. each day. Located in the Library, the Early Birds program is fully staffed by a faculty or staff member. Students can choose a quiet activity or book to read.
The Extended Day Program Philosophy
The Extended Day Program (EDP) at CRS is an extension of the school day, and the EDP staff reinforces a strong sense of continuity for students. Our program provides children with the freedom to make individual and group choices and stresses the development of interpersonal social skills and the importance of building community. 
EDP provides children with both the structure of directed activities and the opportunity to make their own personal choices during free time, during which children have time to play, interact, and communicate in positive ways. Throughout the program, we encourage children to make creative choices that will enhance their personal growth. As a part of EDP, we offer optional enrichment activities several times a week in areas including STEM, martial arts, dance, and the creative arts.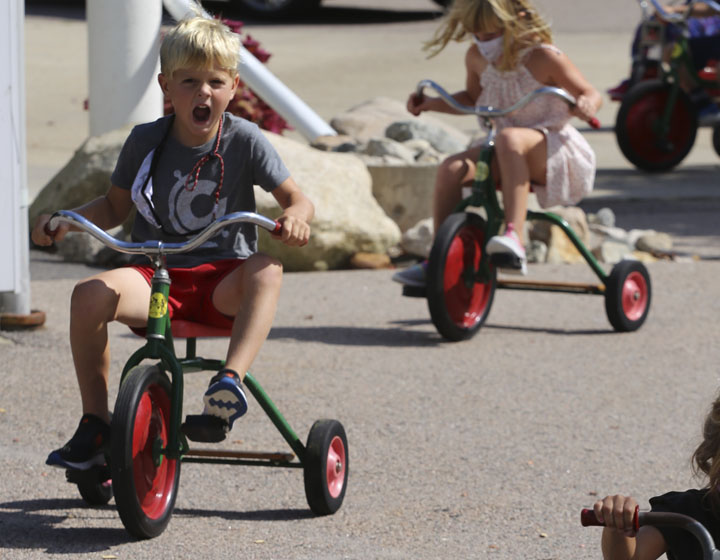 The Joy of Childhood Throughout the Day
Children have opportunities to play in small groups, simulating a neighborhood playgroup. Multi-age grouping enriches personal relationships among the children and provides opportunities to develop new perspectives and ideas.
Enrichment Classes
Each season, we offer a variety of enrichment classes in the afternoons. These activities give students an opportunity to explore a new interest or take a deep dive into an area of interest. Classes are age-based and have included: STEM Lab, Martial Arts, Yoga, Music Lessons, Babysitting Training with CPR and First Aid Training, Intro to Sports, Entrepreneurship, and more.
Netra's Charles River School Point of View
The joy and spirit of CRS isn't confined to the school day. We offer before-school care, after-school care and programming, enrichment classes, and a full summer camp experience that all echo the mission of Charles River School.
Netra Srikanth
Director of Auxiliary Programs