The technology curriculum at Charles River School aims to develop innovative designers, creative problem solvers, wise consumers of technology and media, and an ethic of craftsmanship.
We believe the process of learning new technology tools is inherently valuable (and fun!), but ultimately we teach technology because of the opportunities it can provide for students to improve themselves and make a positive impact on the world.
Students in grades PreK-6 have weekly technology classes. In seventh grade, all students participate in a three-month-long Design Thinking Project in which they take on a faculty or staff "client" to create a new product or solution to an existing classroom problem. Our school also has a 1:1 device program; every student is given a personal device used for classwork. Grades PreK-3 use tablets while Grades 4-8 use a laptop device and can bring them home at night. We also offer a number of parent technology classes and speakers focused on keeping family at the center in an increasingly complex social media landscape.
Meet the Teachers
Creators, Coders, Tech Magicians...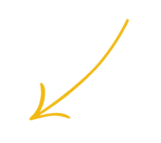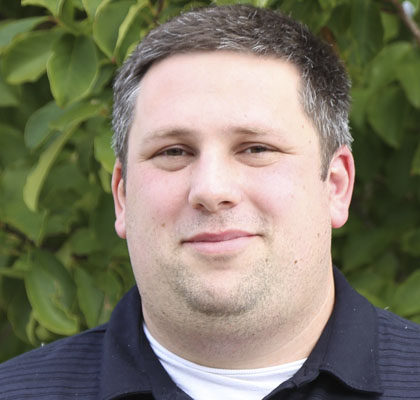 Director of Academic Technology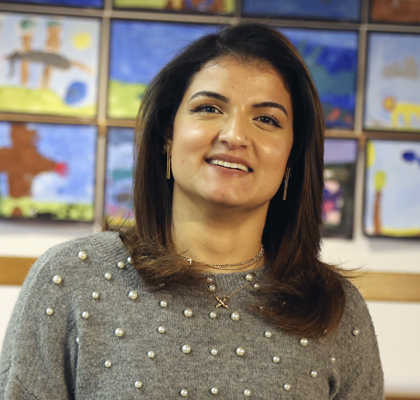 Technology Integration Specialist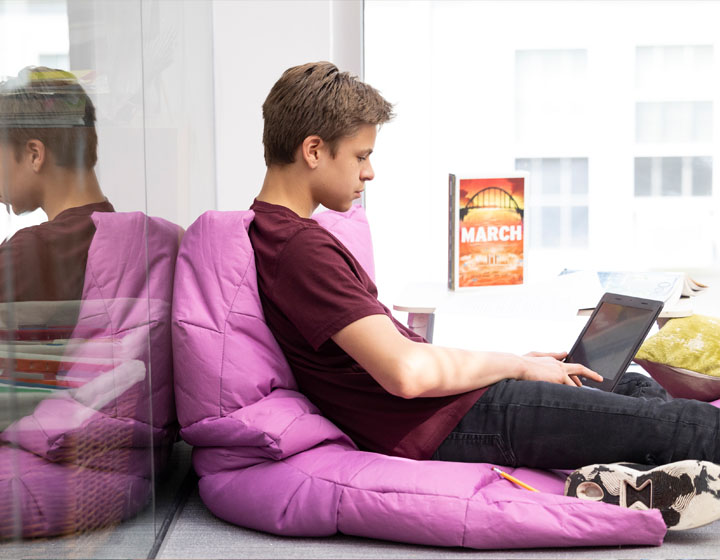 Digital Citizenship
One of our most important goals is to develop wise users and consumers of technology — students who not only love to learn about new tools and master them but also are compassionate and ethical users of digital media. Understanding the "why" we use technology should be just as crucial to our students as the "how." This means we take a deliberate approach to teaching digital citizenship, focusing on being mentors and models for students.
Visit Our Technology and Media Lab!