Community Service Mission Statement
In keeping with Charles River School's objective to educate the whole child, our community service efforts focus on activities where we:
Develop awareness of global issues, the needs of others, and our connection to the broader community.

Discover tangible ways to enhance the quality of others' lives.

Appreciate our interdependence with others and what we can give and receive from each other.

Experience the value of generosity, compassion, and gratitude in our lives.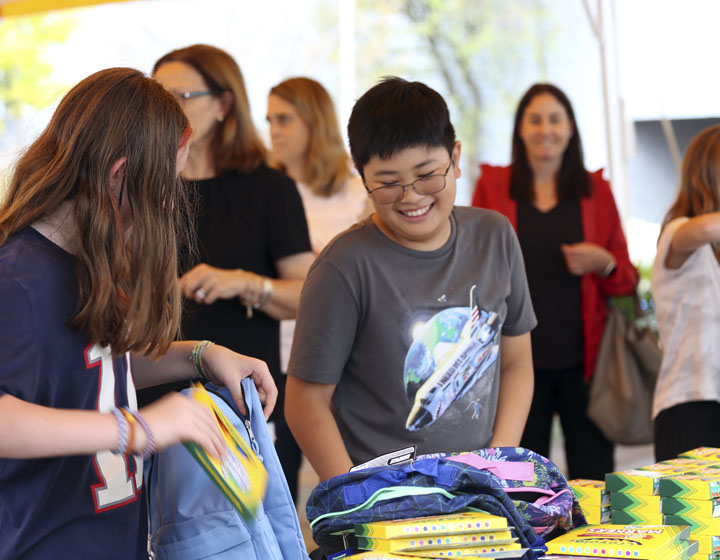 Community service is an important part of CRS life.
Often in collaboration with the Parent Association, which organizes all-school service opportunities throughout the year, we select activities where students can fully participate and that benefit both the local and global community.