During the 2021-2022 academic year, Charles River School underwent a climate assessment for diversity, equity, and inclusion. 
A climate assessment is a wide-ranging, in-depth study of a school's educational environment, policies, and practices to gauge constituent perceptions of and experiences in the school. The goal of the climate assessment was to ultimately identify specific strengths and areas for improvement within our school community.
Through a thorough review of school data (demographics, procedures, curriculum, etc.), survey data, and numerous 1:1 and small group interviews, Dr. Keith Hinderlie of Hinderlie & Associates, led our climate assessment and ultimately offered his commendations and recommendations. 
The resulting report has helped CRS set clear diversity, equity, and inclusion goals for the years to come.
The climate assessment furthered our understanding of the needs and desires of the CRS community and will continue to lead us down a path toward an equitable, inclusive future that centers academic excellence and joyful learning.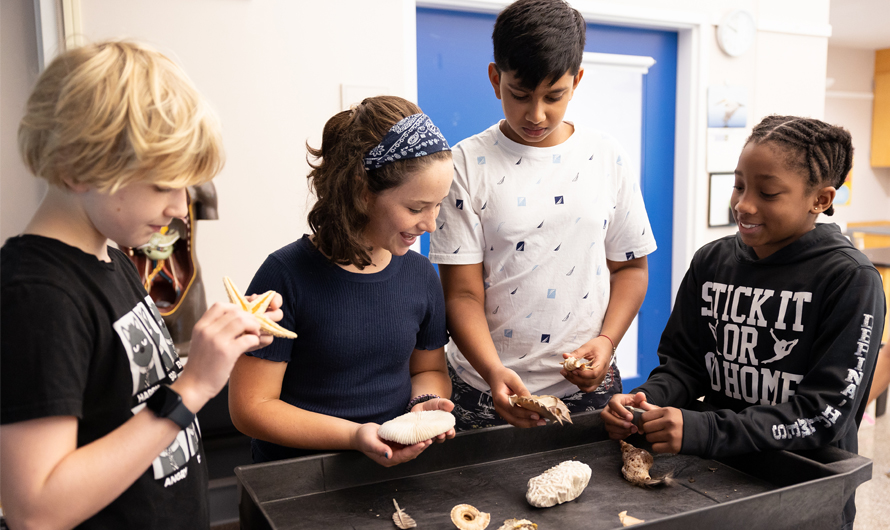 Strategic Pillars for Diversity, Equity, and Inclusion Work
The Climate Assessment provides recommendations for successful models of inclusion and multicultural practice within the school and recommendations for further growth, consistent with best practices in independent schools, and with the school's mission and stated diversity, equity,  and inclusion goals. Based on the analysis of this report and its commendations and recommendations, CRS has identified 4 strategic pillars for its equity and inclusion work, as well as prioritized key recommendations in each area.
Methodology
The Hinderlie and Associates Climate Assessment of Charles River School (CRS) is a mixed-method study and written evaluation focusing on the issues of diversity, equity, and inclusion.  
The Hinderlie and Associates team analyzed Charles River School's climate for diversity, equity, and inclusion, combining both first impressions, as might be seen from the point of view of a prospective parent or employee seeking an inclusive school community, and current experience as reported by a broad sampling of the school's community. Hinderlie and Associates sought to capture the voices of the community through meetings with members of the school community, with constituency focus groups, and with open meeting times available to all who wished to share their thoughts and experiences.  
Hinderlie and Associates also invited the community to communicate with us via email or in Zoom conversations.  Additionally, parents/caregivers, faculty, and trustees who wished to speak with Dr. Hinderlie during the weeklong school visit were welcomed.  The Hinderlie and Associates team used community observations, analysis of archival material, and current data assembled specifically for this project. Finally, Hinderlie and Associates administered an anonymous online Diversity, Equity, and Inclusion (DEI) survey to students, employees, parents/caregivers, and trustees.
Executive Summary
The Executive Summary serves as a guide to the comprehensive climate assessment of the Charles River School, conducted by Hinderlie and Associates in 2021-22.
Read the Executive Summary