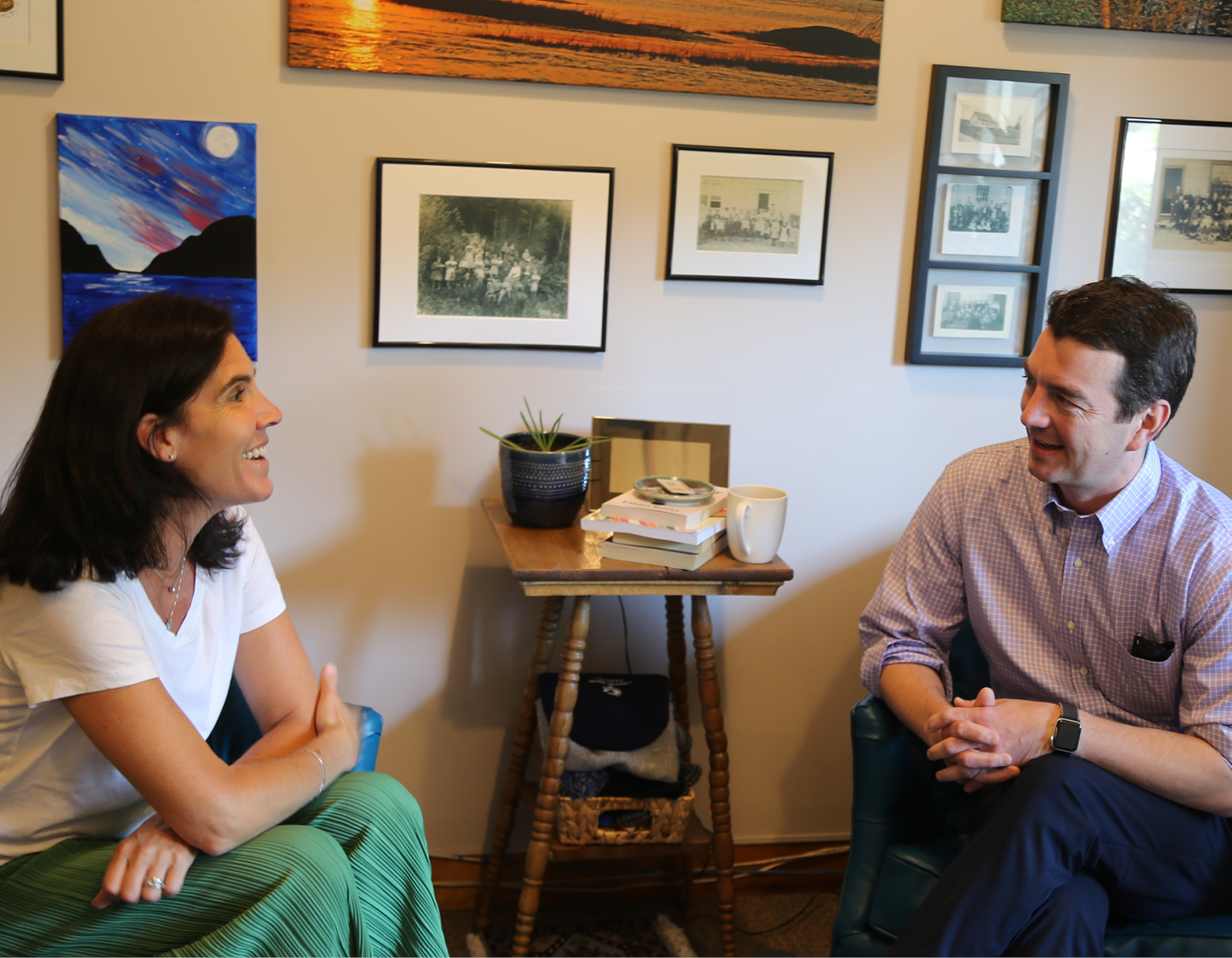 Charles River School is excited to announce that Gabe Burnstein has begun his tenure as Head of School at CRS, effective July 1, 2023.  A Michigan native, Gabe and his family have moved to the School's Dover campus from Providence, Rhode Island where he most recently served as the Middle School Director at The Gordon School.
"Charles River School is grateful to be welcoming another highly accomplished educational leader as our 11th Head of School," says Leslie Jackson Judge '91, P'24 '26, President of the Board of Trustees. "During his 20-year career, Gabe has proven himself as a thoughtful and compassionate educator, a creative thinker and problem-solver, and an advocate for progressive education. His commitment to equity, community, and belonging as well as his strong vision as a leader make him a natural fit for CRS."
Prior to beginning his tenure at CRS, Gabe spend 15 years at Gordon School, taking on roles of increasing responsibility and breadth.  He arrived at Gordon in 2008 as a faculty member in humanities and served as an 8th grade advisor. He was named Middle School Director in 2018. In this leadership role, he hired and supervised faculty, oversaw student schedules and support systems, and helped the School weather the Covid pandemic by coordinating the Middle School Online Learning Community and Gordon@Home program.
Also during his time at Gordon, he served as the Faculty Board Representative, a member of the Leadership Team, the Finance Committee, the administrative liaison for the Personnel Committee, the Diversity Committee, and the Anti-Racism Working Group for White Parents.
He began his career at Campbell Hall School in California, where he redesigned the curriculum as a humanities teacher to include collaborative, project-based learning. At Campbell Hall, Gabe also served as a junior high advisor and dean of students.
Gabe earned a bachelor's degree in English and Film at The University of Michigan. He went on to earn his Master's degree in Independent School Leadership at Teachers College, Columbia University. During his impressive career in education, Gabe has presented at numerous workshops and conferences and served as a consultant to schools across the country on policies and teaching practices related to diversity, equity, and belonging.
Gabe, his wife Rebecca, and four children, Remy (age 16), Moses (age 7), Juliette (age 7), and Max (age 3), are excited to be joining the CRS community.