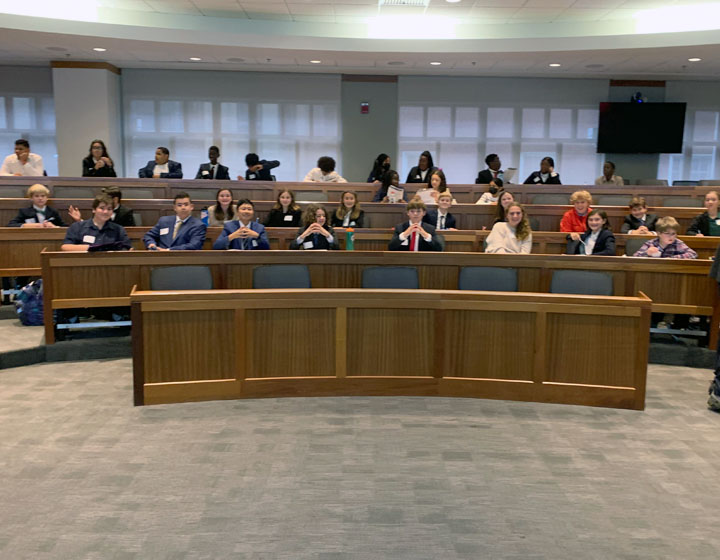 Our Middle School Model UN (MUN) students have kicked off the season! Eighteen CRS MUNers attended GBMUN 2022 at Suffolk University's Law School on Saturday. Delegates were tasked with discussing and debating "Durable Solutions for Refugees". CRS students were separated into two committees, working with each other and delegates from other schools to form resolutions. This was a no-prep conference, which means students did not know their countries until the morning of the event.
Faculty advisor Tessa Steinert-Evoy wrote, "We are particularly impressed with how many new MUNers we have this year and how quickly they took to the process. Three CRS students were recognized for their efforts at GBMUN. Eighth-grader Casey Grimm representing Sweden for Best Public Speaker; sixth grader Milo Kjellander representing Cameroon for Best Public Speaker; and eighth grader Cole Miranda representing Brazil for Best Negotiator."
There are more than 30 CRS students participating in MUN this fall. Model UN allows students to gain confidence, develop leadership skills, hone problem-solving skills, and practice public speaking. It also gives students an opportunity to collaborate – both with each other and with students from across the country. Model UN is a popular offering at CRS and we can't wait to follow along, tracking their progress throughout the year!