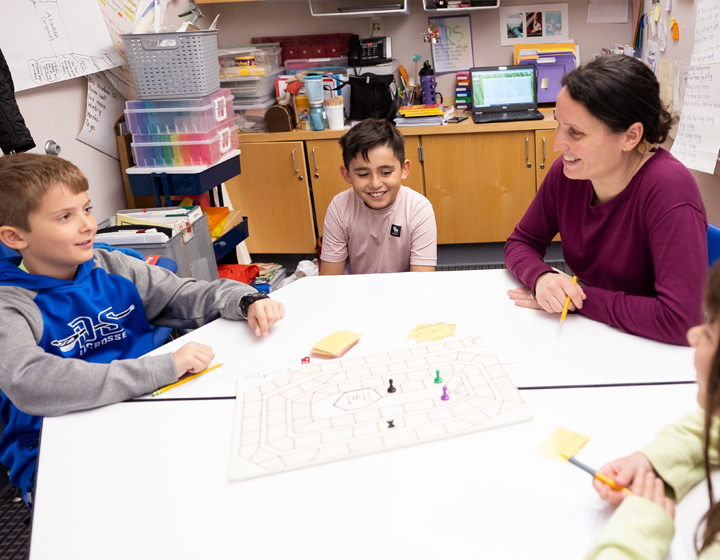 Earlier this month, Amy Lisbon Branton' '95, CRS Literacy Specialist, was accepted as a Fellow by the Orton–Gillingham Academy. Orton-Gilligham is a scientifically supported approach to reading instruction. It is grounded in principles that focus on the social and emotional well-being, personal strengths, and educational needs of each learner. Becoming an O-G Fellow represents the highest level of credentialing from the Academy. The achievement represents more than 800 hours of coursework and teaching. Reaching the Fellow Level is an extensive multi-year process that entails
hundreds of hours of training, classwork, reading, writing, curriculum development, presentations, and evaluations.
As a Fellow-In-Training, Amy assisted as a Language Supervisor in both the Associate and Certified Training Programs at the Carroll School, in Lincoln, MA. As part of her training, Amy has presented twice at the Orton-Gillingham Academy Annual National Conference on the topic of Oral Reading Fluency.  Prior to beginning her study to become a Fellow, Amy worked as an Orton Gillingham Language Practitioner in the
summer program at the Carroll School.
In addition to providing the highest level of instruction for students with dyslexia or language-based reading difficulties, O-G Fellows are able to teach, supervise, develop, and conduct training at all levels of Orton-Gillingham certification. Amy applies her O-G expertise to the design and implementation of multi-sensory, diagnostic and prescriptive, emotionally sound, and individualized curriculum for all readers in small group and one-on-one instruction at CRS.
Amy has been on the CRS faculty for 15 years, initially as a Grade 1 teacher for three years. She has a Master of Education from Lesley University.